Choosing the right dentist for your family is critical, which is why it's important to do your research before deciding. The things you want to look for are affordability, range of family dental care services, experience, comfortability of office, and much more. Also, people sometimes prefer a family-owned, local business rather than a large franchise where they feel more like a number than a person. If all of these are important to you, Kneib Dentistry may be the family dentist in Erie, PA you've been searching for.
1. Affordable Family Dental Care
At Kneib Dentistry, we know how important it is for your family to not only visit the dentist regularly but to also have those costly procedures done to ensure long-term dental health. We don't want your family struggling in order to have good dental health. That's why we offer different financing options for our patients, especially the uninsured. In addition, we also accept most insurances to accommodate your financial needs as a family and ultimately make dental treatments more affordable for our patients.
2. Comprehensive Dental Services for the Whole Family
By offering comprehensive dental services to you and your family, Kneib Dentistry provides services ranging from pediatric dentistry to adult dentistry and everything in between. From cosmetic dentistry to general and routine dental treatments, Kneib Dentistry does it all. View a list of all our dental services and schedule your family's appointments today!
3. Experienced Dental Staff
The dental staff at Kneib Dentistry are known for the 3 Es: Experience, Expertise, and Exquisiteness. Dr. Robert Kneib has been providing general dentistry to the Erie area for over 30 years. With that kind of experience, why go anywhere else? Not only does Dr. Kneib have the experience, he's also been a contributor of leading dental publications including Aesthetic Dentistry.
4. Comfortable Dental Office
We understand how scary it can be going to the dentist. That's why the Kneib Dentistry office is decorated in a way to not only make you feel comfortable but to make you feel at home. We don't want you sitting in a cold, corporate-looking area while you anxiously await your dental appointment. Sit back and relax in our homey waiting area!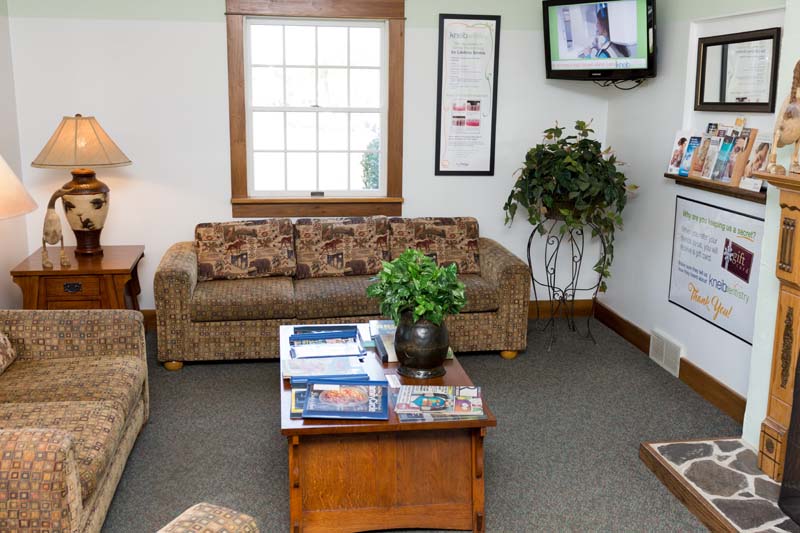 5. Family-Owned Dental Office
Since 1980, Kneib Dentistry has been serving the Erie, PA community with not only their friendly staff, but also the Kneib family! Dr. Robert Kneib and his wife, Dara have added their son Warren Kneib to the team to grow the business and provide excellent care and service.
Choose Kneib Dentistry as Your Family Dentist in Erie, PA
At Kneib Dentistry, you aren't just a number and you aren't just a patient. You are a person and we will treat you as such while providing the best family dental care and service possible. Learn more about why you should choose Kneib Dentistry as your family dentist.