Every kid wants to start the school year off right by looking good and feeling good. What better way to achieve both of those things then by going to the dentist to brighten your smile? Along with booking your child's dentist appointment before school, there are also some other dental care tips you might want to consider to keep your kid's smile as bright as them!
1. Book regular dental appointments.
It is recommended by dentists everywhere to book regular dental appointments, ideally six months apart, but no later than one year apart. Since teeth have hidden and hard-to-reach crevices around them, it is likely that your child's teeth are not being cleaned to the extent they should be. Even though you can't help this, it is always good to have your family dentist do a deep cleaning of your teeth regularly. 
2. Pack healthy lunches and snacks.
School-provided meals are likely to be processed and contain lots of sugar. To avoid this risk, packing a lunch for your child is a great alternative! Think about providing your child with sides of fruits and vegetables, as opposed to chips or artificially flavored snacks. Luckily, grocery stores are making packing healthy lunches easier by carrying healthier Lunchables and individually packed fruits and vegetables.
When it comes to packing drinks, encourage your children to drink water or milk at school rather than juice or soda. The sugar in juice and soda can sit on their teeth all day, possibly causing irreversible damage.
3. Take advantage of mouthguards for sports.
Many kids play sports or participate in extracurricular activities that may present the risk of a tooth getting knocked out. For this reason, dentists recommend getting your child a mouthguard to wear while participating in their contact activities.
4. Make brushing and flossing fun!
Sometimes, kids just don't want to brush their teeth because it is boring. That's where you come in. There are many ways to make brushing teeth fun for your kids which can include finding their favorite two-minute song and have them brush for the entirety of it. There are also some mobile apps that can be helpful, such as T-Rex Kids Toothbrush Timer and Brush Up.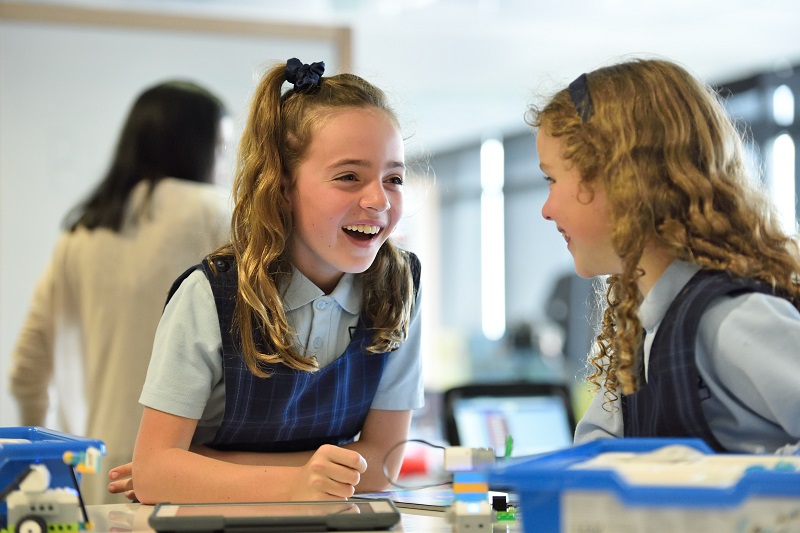 Head back to school with Dr. Kneib.
With the experienced staff at Kneib Dentistry, your child is guaranteed to want to show off their bright smile to their friends; and by using the back to school dental care tips above, they should have no trouble keeping their smiles bright throughout the year. Contact our office to see if we have any openings before the first day of school.